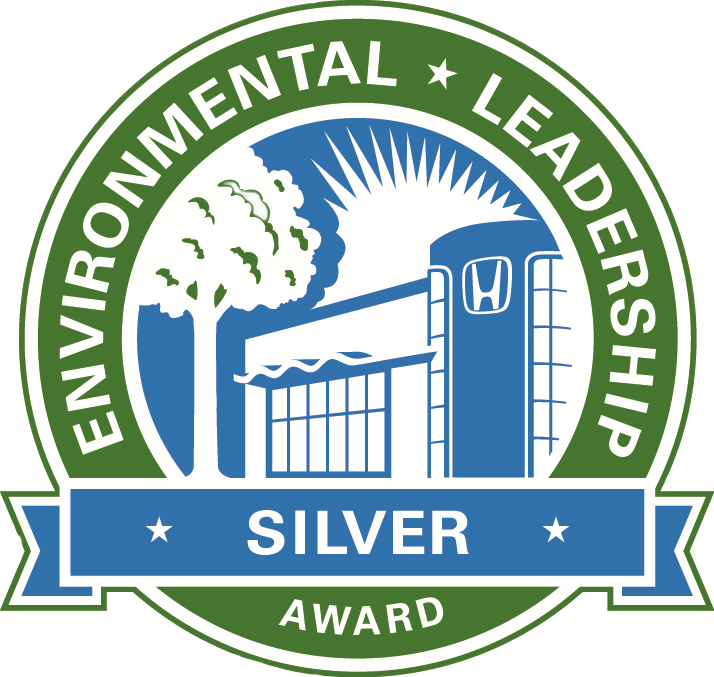 Honda of Santa Fe Earns Honda Environmental Leadership Award for Reducing Its Environmental Impact
10% reduction in energy use, conservation of water, and recycling at core of "Green Dealer" effort
Honda of Santa Fe has earned the Honda Environmental Leadership Award and has been recognized by American Honda Motor Co. Inc., as a leader in the company's effort to reduce the environmental impact of Honda dealerships in communities around the nation.
 Honda of Santa Fe earned the award for achieving specific environmental targets based on a rigorous points system that includes reducing total energy use at the dealership by at least 10 percent. 
"We're extremely proud to be part of Honda's global effort to help preserve and protect the environment," said Jonathan Burns. "Our customers already benefit from owning a fuel-efficient Honda vehicle, but now they have the extra peace of mind, knowing that they're doing business with a local Honda dealer that is committed to reducing its environmental impact in the community."
Honda introduced its voluntary Green Dealer program to its U.S. dealers in the fall of 2011. The company uses a third party evaluator to conduct environmental audits of participating dealers and recommend strategies for reducing their energy use. To date, participating dealers across the company's automotive, power equipment and powersports lines have collectively reduced CO2 emissions by more than 58,000 metric tons and saved nearly $12.5 million in energy costs.
Over the past three decades, Honda has been working to reduce the environmental impact of its products, manufacturing and logistics operations, and facilities in North America. These initiatives are reported annually in the company's North American Environmental Report.  Expanding its environmental initiatives to its dealer body is the logical next step in the company's effort to reduce waste, energy use and CO2 emissions across the full spectrum of its operations and throughout the lifecycle of Honda products, including at the point of sale.
Honda of Santa Fe is proud to announce our second consecutive President's Award for 2018.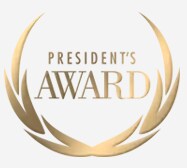 What is the Honda President's Award? 
The President's Award is the most esteemed honor that a dealership can receive from Honda. Recognizing excellence in sales, service and customer satisfaction, the award is presented annually to top-performing dealerships who excel in all areas of operations.
How Are Honda President's Award Winners Selected? 
Several aspects are taken into consideration to determine President's Award winners. Customer surveys provide key metrics that help Honda assess dealership performance. Along with profitability and sales effectiveness, Honda dealers must have high scores in Vehicle Condition Index and Customer Service Experience surveys to earn a President's Award. Dealerships must also achieve high marks in Service Retention and Brand Representation.
____________________________________________________________________
Honda of Santa Fe is proud to be the Santa Fe Reporter's best of Santa Fe 2019 1st place winner for best car dealer!